Webinar Wednesday's are a new educational series for all those who are involved in life-affirming ministries. Webinars are free and will be held on the first Wednesday of each month and feature an exciting array of speakers and topics. Webinars are LIVE and interactive with Q & A and use a Zoom platform. I hope you will join us for this exciting new program.
August 2020 | Helen Rossi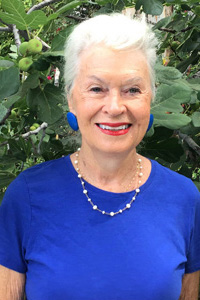 One Woman's Attempt to Stamp Out Teen Sex in the San Fernando Valley
This informative session will cover the history and development of a highly successful sexual abstinence program as well as a view of the contents and its effects on the students. Helen hopes that her session will encourage other centers to develop their own programs. She will cover the following: History of program, Her style, Motivation for boys, Motivation for girls, and Feedback from students.
Helen has been an RN since she earned her BS degree at Loyola University. Her special interest was postpartum, which led to her devotion to the unborn as well as the newborn. She has been a counselor at The Pregnancy Counseling Center in Mission Hills, CA for 28 yrs. She expanded her reach with a sexual abstinence program in an effort to help students to avoid what one of them described as "the misconception" of a child.
July 2020 | Jacob Barr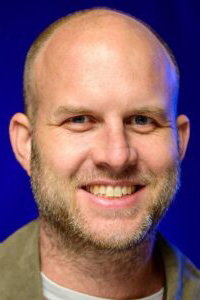 Reach Abortion Vulnerable Clients with Content Marketing
Listen to Jacob Barr talk about content strategies to reach abortion vulnerable clients. His message will encourage you to "love your content" and to learn how to strategically connect with abortion vulnerable clients with messaging that works.
Jacob Barr serves pregnancy centers across the country as the owner and lead strategist at iRapture.com. He has served Sister Paula and International Life Services since 2012 as an ATI speaker over the last 7 years and he has served on 3 ATI planning committees. His team at iRapture.com has served over 400 pregnancy centers over 20 years. Currently his team is working with 49 pregnancy centers to collectively use $3,000 Google grant dollars per day for reaching abortion vulnerable clients. This grant dollar budget adds up to $1.1 million per year. Jacob Barr desires to help more pregnancy centers leverage intelligent ideas to reach more abortion vulnerable clients.
June 2020 | Mari Wingate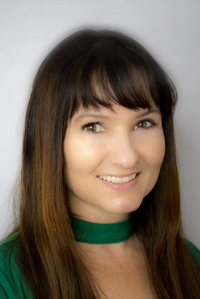 Spiritual Warfare & Standing Strong in our Authority
This powerful presentation will encourage you to move forward with God's power in your position at the pregnancy center, rise up stronger through adversity, and walk in authority to release blessings.

Mari serves as the Executive Director of LivingHelp Center, a pregnancy center in Southern California. She is the International Life Services Board Vice President and also the ILS Online Magazine Editor. An ordained minister, Mari is passionate about prayer and service to others.
---
DISCLAIMER - The views expressed in the Webinar Wednesday Series are provided for informational purposes and may not reflect the views of International Life Services.